Passing the Driver Knowledge Test is a huge step for young drivers. They can finally get behind the wheel and practice their driving skills with their supervising drivers for that bigger test next year.
The holiday season is a time for showing generosity. We make shopping lists or go on a hunt for bargains for to present as gifts for our loved ones. However the season is also great opportunity to show your appreciation and support for that special phase in your young driver's life.
So, if you're looking for the perfect gift for a young driver who has just passed their test or has been driving supervisor, here is list of great gift ideas for you:
1.Air freshener from Diptyque
French fragrance brand Diptyque offers this modern, mobile and technologically sophisticated car diffuser which you can use by simply attaching to the car ventilation to start a cycle. MECCA cosmetics retail the Diptyque car diffuser at $83. You can buy it instore or online at
https://www.mecca.com.au/diptyque/un-air-de-diptyque-car-diffuser/I-031618.html

2.Dash cam by Kogan
In the unfortunate event of having an incident on the road, the dash cams can capture the event and help you when making an insurance claim. Kogan's Dual Car Dash Camera Video Recorder with GPS is sold at $79 and is available online at https://www.kogan.com/au/buy/dual-camera-car-dvr-gps/
3.Driving Instructor Sessions voucher by NRMA
NRMA offers lessons for learner drivers looking to get their licence or increase confidence on the road. You can buy lesson vouchers for young drivers. For every 1 hour structured driving lesson young drivers complete with a licensed Driving Instructor, they can record 3 hours driving experience in your log book.
https://www.mynrma.com.au/cars-and-driving/driver-training-and-licences/learner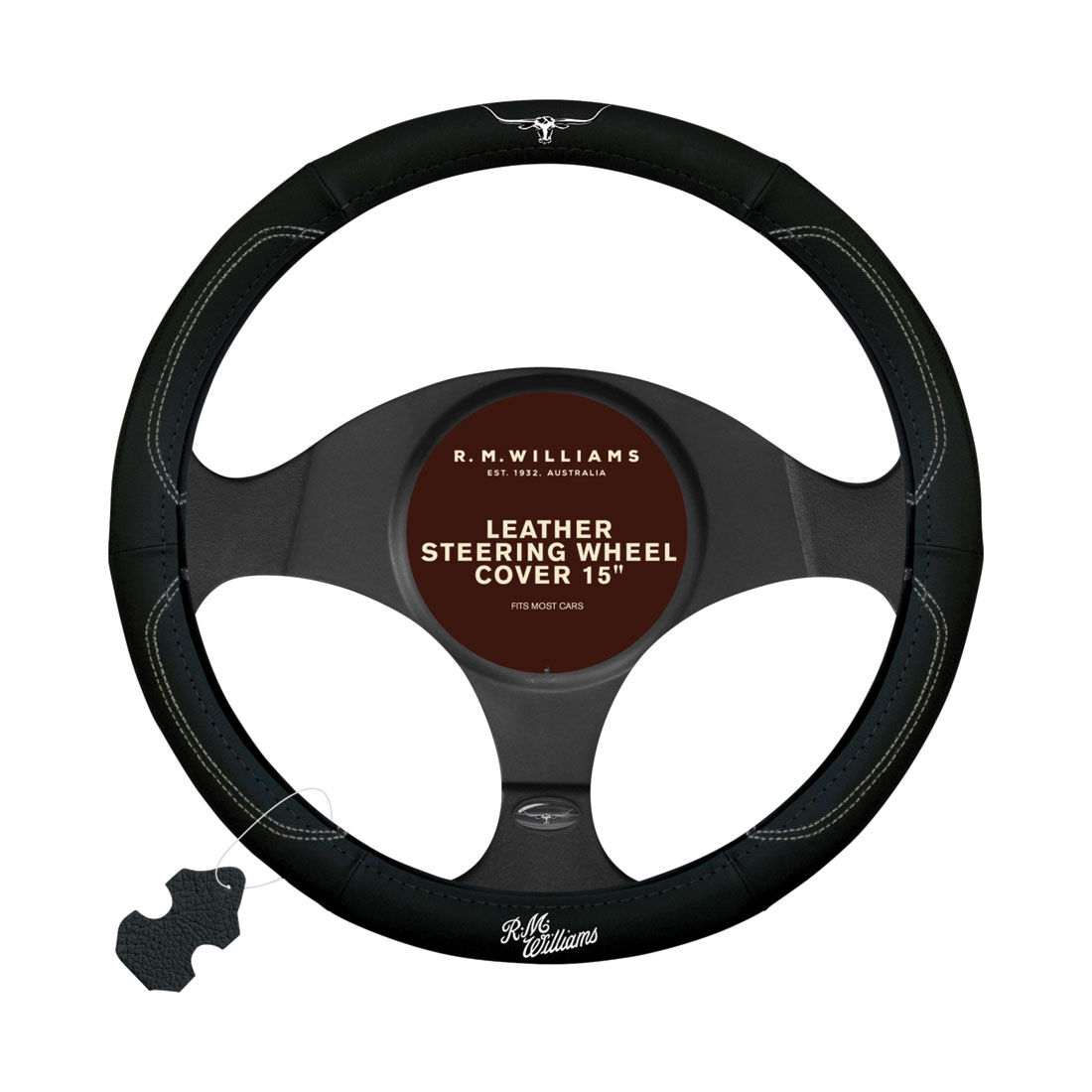 4.Steering Wheel Cover by R.M Williams
The leather steering wheel cover adds a huge amount of personality to any car it's in. It also makes the steering wheel more comfortable to grip. The cover is designed to suit most 15" steering wheels. While looking good the cover also protects your steering wheel upholstery from wear and tear. You can buy it at Supercheap Autos or online athttps://www.supercheapauto.com.au/p/r.m.williams-r.m.williams-steering-wheel-cover—leather-black-380mm-diameter/225426.html
5.Roadside Auto Emergency Kit by Jaycar Electronics
A must have for every car for that extra travel security if your car breaks down. The 10-piece kit includes some first aid items, an emergency rain poncho, leads to jump start a car with a flat battery, LED head torch to help see around an engine bay at night, and rubber grip gloves to grab items without slipping. Buy it online at Jaycar at https://www.jaycar.com.au/roadside-auto-emergency-kit/p/ST3267
The best gift you can give
Whatever you gift a young driver, we are confident they will be thankful for it. Making every drive a good example and positive role modelling is the best gift you can give to young drivers.