Driving requires a big responsibility. When you're behind the wheel of your car, you are responsible for your actions. Many new teen drivers have crashes, and the consequences(both legal and personal) can be serious. You could hurt someone really bad, get hurt or seriously injure yourself, loved ones or others.
According to a report by Transport for NSW, drivers under the age of 25 are more likely to drive under the influence of alcohol, drive while tired, ignore speed limits and rules and own ageing cars with poor safety performance.
As well as practicing driving with eligible supervisors you can also take lessons from professionals to help you develop safe driving behaviours. Professional driving education can help you reduce risks and anticipate hazard situations by making well-informed decisions on the road. You can also learn:
Basic operation of a vehicle.
How to identify and manage risk.
Road rules, road signs, signals and markings.
Risk reduction and prevention techniques
how to handle emergencies and how to prevent distractions.
How to make well-informed decisions on the road.
What are your options?
Professional driving instructors
Professional driving instructors can help increase your confidence on the road and maximise your ability and create safe driving habits.
NRMA offers comprehensive learner driver programs which focuses on measuring progress and developing skills across the three key stages of learning; dependent learner, competent learner and independent learner.
Safer Driver Course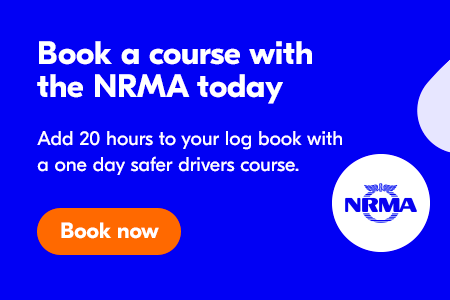 In July 2013, the NSW Government introduced the Safer Drivers Course. The course includes both in-class activities and in-car coaching sessions. The Safer Driver Course can help you understand low-risk driving techniques, reduce crash risks and identify hazards on the road.
More information on Safer Driver Course is available on Roads and Maritime Services website.
Find a driver education program that's right for you
You can help your parents research and find the right professional driving schools in your area. Make sure you get advice from your mates who have taken driver training, along with their parents.
You must also ensure the driving school or the instructor you work with use the latest training materials and safe vehicles.
Don't just settle for driving schools that advertise cheap, quick or easy programs — focus on quality.